We hope you enjoy our new website format and that you find all the information you need. 
New...Online Entries are now being offered for CPE trials, Camping Reservations and Fun Matches and NADAC trials. You can learn more by looking for the icon at the right on the premiums/entries page or the Camping Form page. If you want to know how PayPal works and the fees - click on the online icon at the right.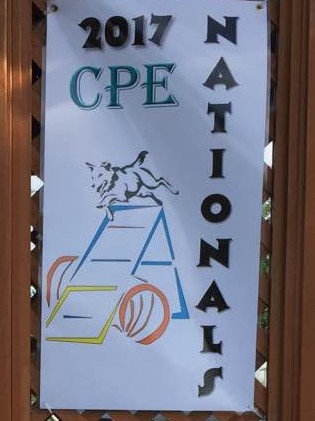 Congratulations to all our instructors and students that participated and earned awards at the 2017 CPE Nationals - WAG-A-RIFIC!
Congratulations to our WAG student - Valerie Zukowski and her Corgi Abbie - winner of the WAG sponsored award - the WAG STAR at the 2017 CPE Nationals!